Vinyl flooring offers one of the most practical, durable, and comfortable flooring solutions for commercial premises, with a variety of designs, materials, and premium brands to choose from to provide a unique flooring system for your business.
Firstpoint Flooring combine expert commercial flooring knowledge with friendly service. We help you find the right vinyl flooring products for your project and guide you through a fast and efficient installation to a long lasting and successful outcome. The service covers product selection, supply, flooring measurements, pre-preparation – including the installation of screed or underlay – and laying the floor itself to your specifications, followed by ongoing repairs and maintenance.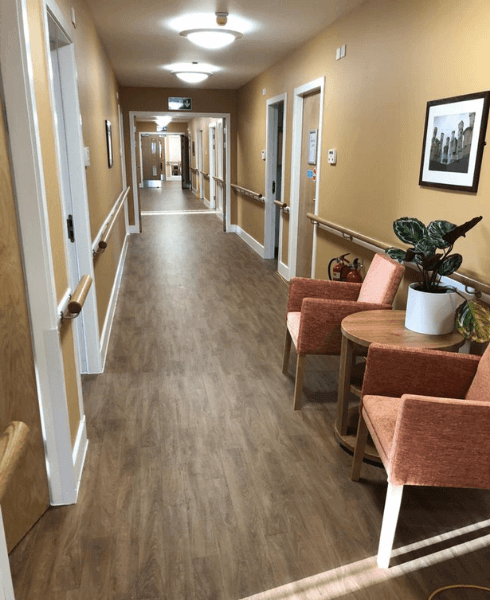 Types Of Commercial Vinyl Flooring
Commercial vinyl flooring is available in several types, and can be purchased as a continuous roll, or individual tiles. Options include:
Vinyl sheet flooring – The vinyl is supplied in a large roll, which is cut to your flooring measurements and installed for a perfect fit. Vinyl sheets are generally manufactured in standard 2m x 20m rolls, with an outer protective layer and a graphic film layer, which is often printed with a nature inspired, geometric, or abstract print. Below this is the vinyl polymer sheet itself, under which is a felt base that cushions the flooring from impact damage and allows easy fitting. This is a cheap and effective option, although if part of the flooring is damaged it could require the replacement of the entire section.
Composite vinyl tiles – Composite vinyl tiles are individual polymer tiles made from thermoplastics mixed with natural stone or wood chippings, binders, and pigments. This material is compressed into tiles to give the appearance of natural wood or stone flooring.
Luxury vinyl tiles (LVT) - LVT flooring is the most expensive but also the most hard wearing and attractive vinyl flooring option. Luxury vinyl tiles are manufactured as a compound material by mixing a thermoplastic polymer with ground limestone, onto which a design can be printed using a digital graphic film. This gives LVT flooring incredible versatility to express any design, and faithfully reproduce the appearance of a range of natural stones, minerals, and woods – including marble and oak.
Advantages Of Commercial Vinyl Flooring
Vinyl flooring is naturally water-resistant, has good impact resistance, and resists the colour fading caused by UV light. Most vinyl flooring products are straightforward to keep clean, and some have inbuilt antimicrobial treatments for use in kitchens and hygienic environments.
Request a

Competitive Quote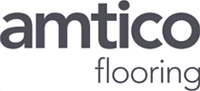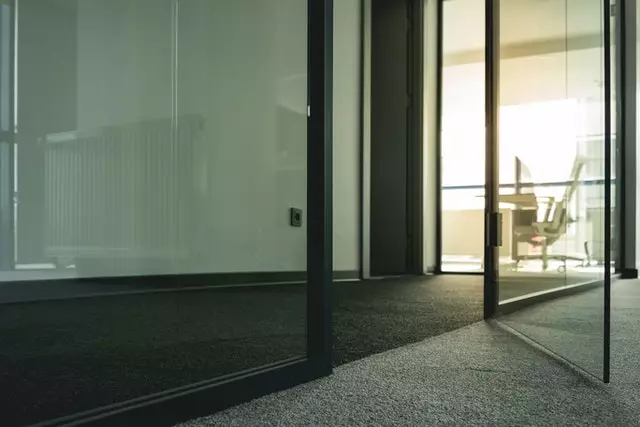 When you are creating your ideal office space, there is so much to think about. One of the most important (and often underrated) considerations is choosing the right kind of flooring. But how can you...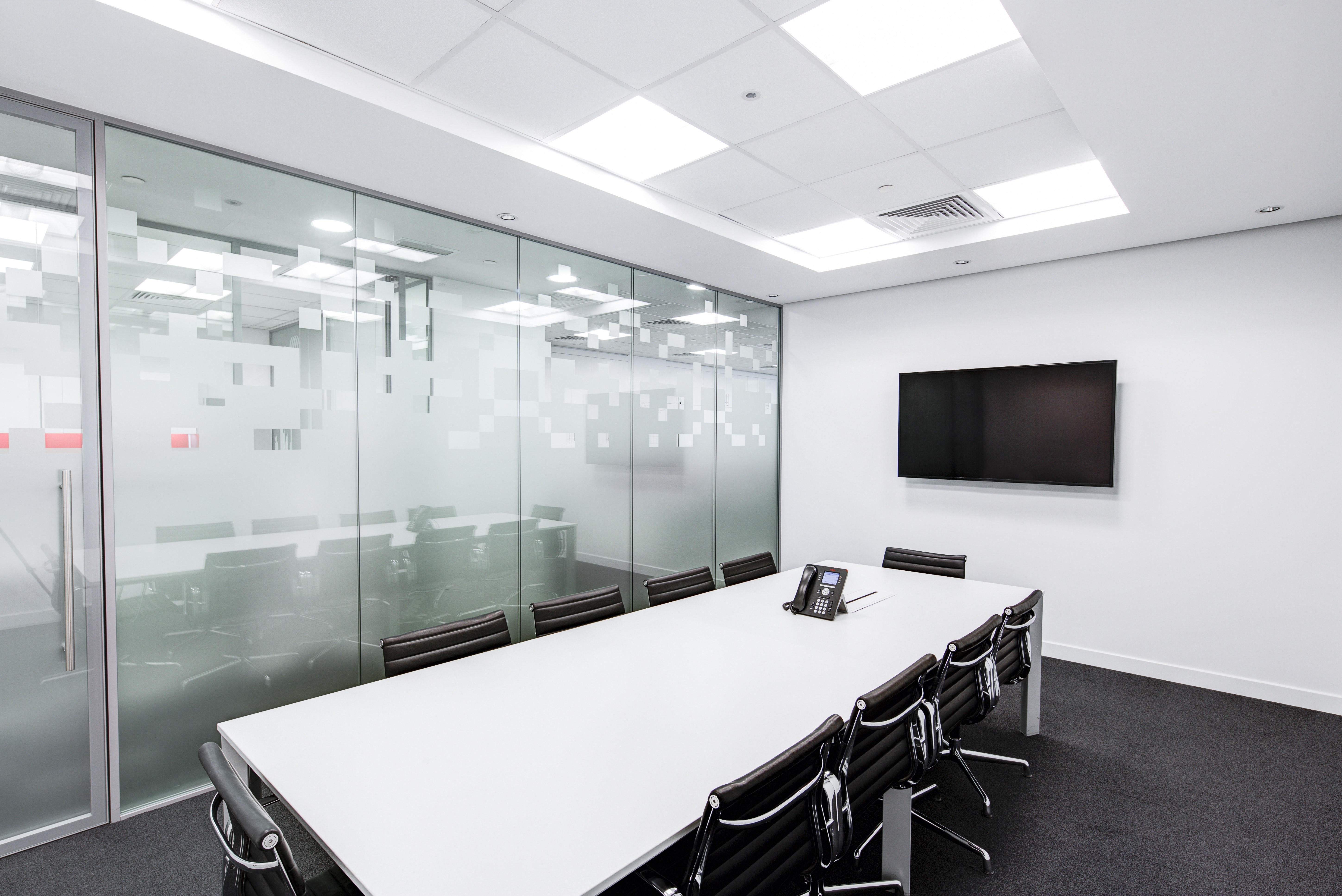 When you're designing your office space, there is so much to take into consideration. You may be so busy thinking about the layout of your space and considering colour theory that you forget how...